FAST MIKEY BLUE EYES IS HERE NOW!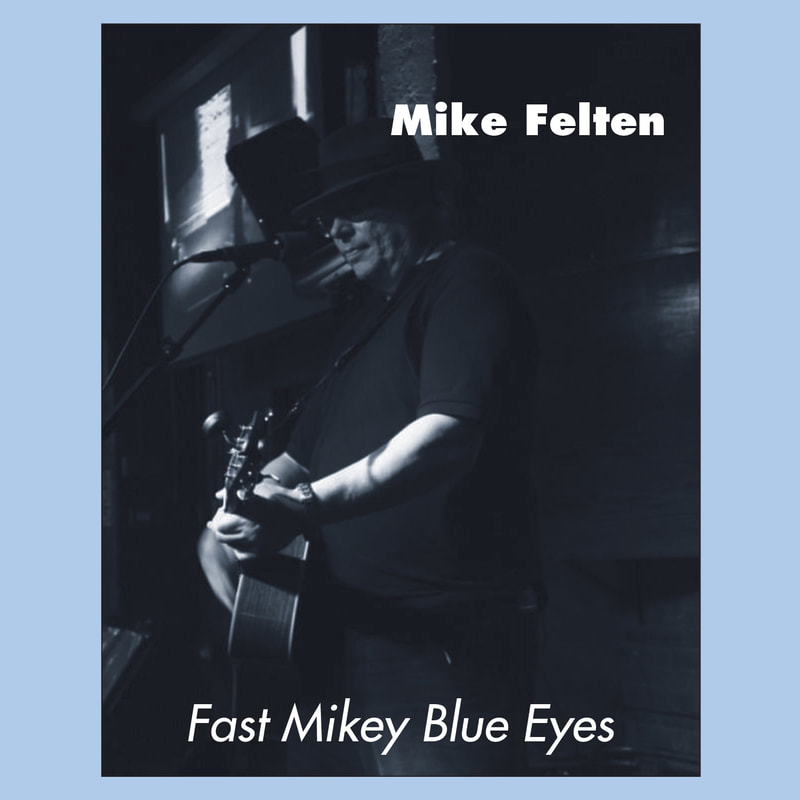 ​NEW ALBUM !
​Hey Guys,
It's been almost three years since the award winning Diamonds and Televisions, but we have been working hard and think we finally have a worthy successor. We 've recorded 35 songs, built them up and tore them down. We tested them in the hundreds of venues and we think we have something special.
It is a stripped down rock and blues set with some of our friends and musical heroes lending their talents.
THREE DRINKS IN
DETROIT WOMAN
DEAD OLD GIRLFRIEND
SEE THAT MY GRAVE IS KEPT CLEAN
A GIRL WALKS INTO A BAR
CHASING A RUMOR
HOMAN AVENUE
GODZILLA JONES
2302
Y'ALL ARE GUILTY
WHERE THE WHITE LADY LIVES
LIKE LISTENING TO CHARLIE PARKER IN THE AFTERNOON



Some of people we have on this recording are amazing. I feel honored to have asked and have them think enough of me that they accepted to be a part of this
BRAD ELVIS of the ELVIS BROTHERS, HANDCUFFS and the ROMANTICS plays some drums.
CORKY SIEGEL of SIEGEL-SCHWALL BLUES BAND and CHAMBER BLUES lends us his harmonica
HARMONICA HINDS who has played with everyone during his long running tenure at BUDDY GUY'S picked up his harmonica too.
BARRY GOLDBERG of THE ELECTRIC FLAG and BOB DYLAN and MIKE BLOOMFIELD and MITCH RYDER played some keys.
Even JOHNNIE LEE SCHELL who plays guitar with BONNIE RAITT engineered the LA sessions.
Whew!
In Chicago we had some of our old stalwarts.
PETEY MAZZERI who has joined me on bass for many performances holds the bottom down.
GARY LANDESS excellent slide guitarist in his own right, plays a bunch of drums.
BOB LONG is back on keys too.
VICTOR SANDERS is behind the board doing his masterful job of bringing it all together and keeping me in tune and in line. Guitar too.
Hope you can get excited for me too.
Mike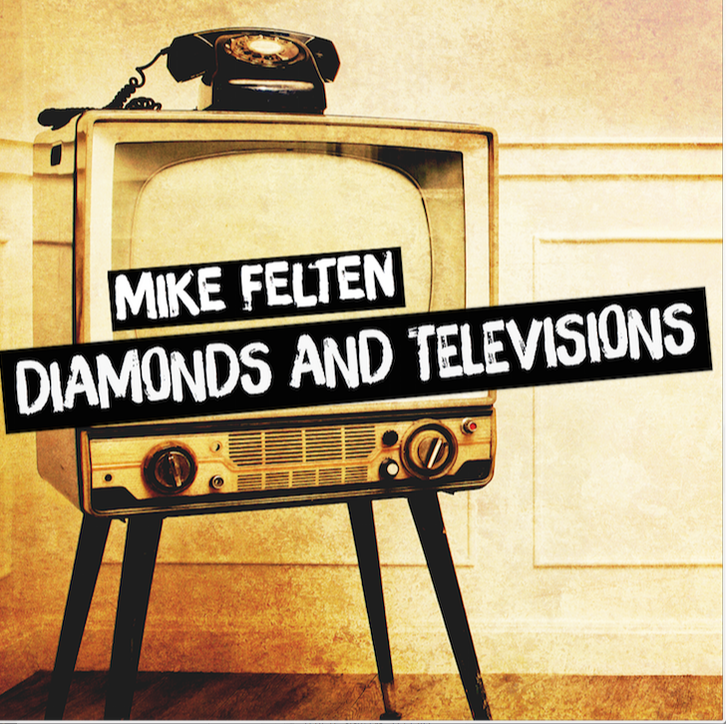 ---
"ALBUM OF THE YEAR 2017"
-Rural Roots
ORDER NOW
JUST $9.99
"CHICAGO'S #1 SINGER/SONGWRITER 2016"
-Reverbnation
"When I first met Mike Felten a couple of decades back, he operated one of the best record stores in Chicago. He was in that end of the business for three decades.
What I didn't realize initially was that Mike made his own music too. As a mid-'60s teenager, he regularly rode a CTA bus from his folks' North Side home down to the Old Town School of Folk Music, taking guitar lessons from Ginny Clemens and Jo Mapes. He later ran in the same circles and played open mics with fellow newcomers John Prine, Steve Goodman, and Bonnie Koloc.
It's taken Mike a little longer than those legends to make his mark, but his skills as a troubadour are now renowned across the Midwest. He plays an average of 100 shows a year, and his series of albums for his own Landfill label includes 2013's acclaimed
Johnny Lunchbucket
.
Diamonds and Televisions
pushes the stylistic envelope for the veteran singer-songwriter, who wrote every song on the set ("Seven Days A Week" is a collaboration with Bob Frank). This is the first time Mike has utilized a full band in the studio, adding multiple new dimensions to his approach—which he admits can be a tad difficult to succinctly define.
"Victor Sanders, my guitarist and recording engineer on this album, called it "Outsider Americana", if you can figure that out," says Mike. "I've had so many influences. I've played in country bands. I've played in cover bands. I've played in blues bands and rock bands. Where does it fit? I don't know. In my sets now, I play Muddy Waters and Buck Owens and Smokey Robinson, and it doesn't sound like any of those people. But the songs are there, so it's all by people I like."
The title of this album unexpectedly presented itself during one of Mike's frequent road trips. "We were down in Shawnee, Oklahoma, and there was a pawnshop across the street from this place we went into called Hamburger King, This abandoned pawnshop advertised '
diamonds and televisions
, cameras and stereos.'"
Echoes of Bo Diddley's primal shave-and-a-haircut rhythm careen through the opening "It All Ends Here." while "Statue Of Liberty" makes a very belated debut on record. "That song's probably about 50 years old," Mike notes. Rest assured Mike has quaffed a lot of "Gas Station Coffee" while driving from one distant gig to the next. "Bohunk's Daughter" was inspired by the the lives of his Bohemian grandparents, "Get Lost" flat-out rocks, and a jaunty reading of "Mike's Last Will And Testament" is actually cause for rejoicing. "Pa Kettle's Bastard Son" pays tribute to one of Mike's favorite long-ago movie characters. "I love Pa Kettle," he says. "Not too many people know who he is."
"Emma's House" springs from a serious place.
"
Basically, the song's about Emma Goldman, the anarchist. I never knew that she lived on Sheffield Avenue, over by DePaul University," he says. "I'm writing about that experience of standing there and looking at a house that I'd walked by a thousand times, never knowing this was the place Emma Goldman got arrested, hauled in and beaten by the police." The song sports a tinge of country. "Bob Long, the piano player, was thinking Floyd Cramer. When I wrote it," says Mike, "it was more of a rock song. I was kind of feeling U2. But you never know where these songs are going to lead."
Apart from 15 years spent in rural Michigan after he got married, Mike is a Chicago product through and through. His father worked at Lyon & Healy, a large downtown music store, and his mother sang barbershop harmony to her last days. Mike picked up a guitar at 15, inspired by the British Invasion as well as Woody Guthrie and Big Bill Broonzy, and soon joined his first band, the Bogus Risque Weeds (Randy Murray, the trumpeter on this CD, was their lead singer).
Mike eventually settled into a singer-songwriter mode, performing everywhere from the Fifth Peg, Orphans, and No Exit to the psychiatric ward at Illinois Masonic Hospital. "People couldn't run away," he wryly notes of the locked-down latter. "I used to do maybe two or three open mics every Tuesday night. And I would write songs for each one of them." His current Chicagoland stomping grounds include Phyllis' Musical Inn and the Buzz Café.
Mike's still writing prolifically, still driving long distances from one gig to the next, still the wandering troubadour with countless stories to tell and riveting songs to sing.
"I like showing up with just a guitar, sometimes a microphone and amplifier, and doing my songs. So it's kind of a troubadour thing," he says. "Hopefully I'm getting better and better, and trying to get in contact with who I am and explain myself to the world."
--Bill Dahl
(Author "Motown The Golden Years")
Credits are
Mike Felten guitar, vocal, harmonica
Garret Hammond Drums
Bob Long Keyboards
Norm Murray Bass
Randy Murray Trumpet
Cally Raduenzel Vocals
Victor Sanders Guitar
Braden Sim Cello
Horn Arrangements by Murray Brothers
Recording, Mix and Master by Victor Sanders
Drums Recorded Brill Basement and Garret Hammond
All songs Mike Felten BMI
Except Seven Days – Bob Frank and Mike Felten BMI
Album art by Luke Felton
Landfill Records
www.mikefelten.com
2016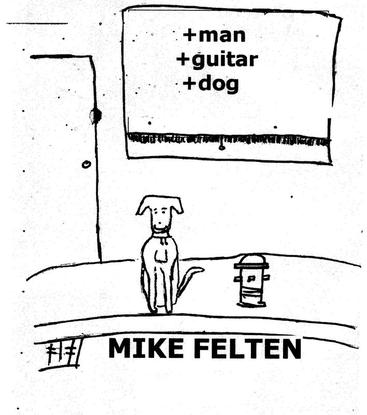 And…on the internets only (so far)! These outtakes and one timers. 13 of them with just the man and guitar. Songs that have been kicking around for a while and now they are out.
Editor Bill said that they were too depressing, so we leaned on a couple of knee slappers to break the mood.
Stuff like
How Many Wars?
and
Put A Nickel On the Drum
never seemed to fit anywhere, And
Lady of Angels
a song about Chicago's Our Lady of Angels fire isn't one to play for a Saturday night dance crowd.
Two early mixes from the Diamonds sessions close it out, Just Mike and drums on It All Ends Here. And Bohunk'sDaughter before the whole band joined in.
You can listen to all of it on Spotify.
You can download them from
I-tunes.
or
CD Baby
or all the usual suspects. See the Mike Store page for the first three albums too.
​Landfill, Tossin' It Away, and A.K.A. Johnny Lunchbucket.
​​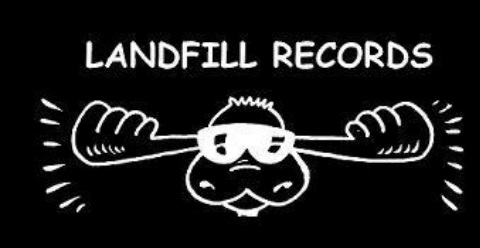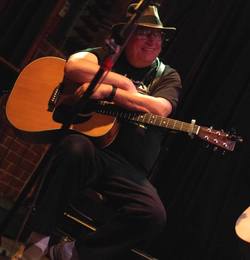 Somewhere tonight, Mike Felten is stepping up on another stage.He has been doing this for decades. .
The Illinois Entertainer tells us he is the "real deal".
He tells us that the weathered Martin guitar in his hand is his shovel and that the old Harmony Sovereign waiting for the slide is his plow. He is a workingman; a Johnny Lunchbucket. What he does isn't folk, a kind of blues, a bit of rock. All the influences forged in the tempest like a late night omelet at some ancient diner.
The stories come like another cup of joe at a Ron-Ric or a Standees. Some names you recognize. Muddy Waters and Buddy Guy. Nelson Algren and Gene Autry. Maybe even a Paddy Bauler or a Hillary Rodham..Open mics when a John Prine got up and did three. Pete Seger and Utah Phillips listened.
Some names you never heard before but some you'll never forget. Short Pencil Lewis. Benny Peeps or Trailways Barkle. shares his stage.
There are the places too. The hardscrabble neighborhoods of Chicago. The years in the copper country of Michigan, hauling your own water and cutting your own wood. All the long highway nights getting to the next gig, the next town. All the fleabag motels and character building one nighters at the K of C or some Elks Lodge. A thousand dive bars and a bunch of sit down theaters. Parking lots and farmer's markets. Under the bridge and up in the ski lodge.
He sings to remember and sometimes to forget.
There are four albums. Landfill, Tossin' It Away, AKA Johnny Lunchbucket and No 2nd Rides. Coming soon will be Diamonds and Televisions and a bare bones + Man + Guitar + Dog. It never seems enough. It is never complete even though the arc has to winding down. Now is the time.
Folkways legend Bob Everhart tells us that "Woody Guthrie would've been proud".
Mike doesn't know about that stuff. It is just the shovel. It is just the plow.
"Great, visual songs about industrial Chicago and real life, wrapped up with lots of story." - Kaleidoscope Coffeehouse

---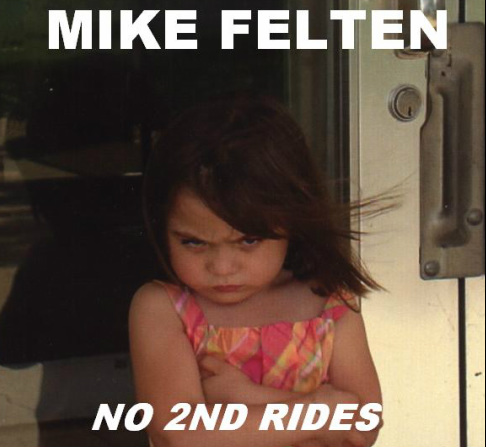 AVAILABLE NOW!

LIVE SONGS AND STORIES

JUST THE WAY YOU HEARD THEM AT THE SHOW!


Just Mike and his Guitar!


$7.99

Made In Chicago (Alternate Version), Buildings They Tore Down
Brand New Song
Old Chicago Story
Ghost in the House
Upper Peninsula Story
Save Her Old Man
Bucket of Blood Story
Bob & Mary's Triple Inn
Two Over Easy
Maxwell Street Story
We Ain't Goin' Away
Where'd You Get That Dress


---

as heard on Rich Warren's Midnight Special WFMT- Chicago and National (syndicated to over 70 stations), WIIT-Chicago, Midday with Kay, Dj Half Pint aka Sami Murphy, WLUW-Chicago, The Razor and Di Show, Michael Benson WPKN Bridgeport, CT, WESU Middletown, CT, WRKF Baton Rouge, Roots Music Lauirum, MI, John Rose UIC, Bart Hawley TV, Hillbilly Rockhouse Berlin, Germany, Radio Zusa, Lueneburg, Germany, Folk Show KRFC Fort Collins, Colorado more...
AND in the stacks at VAL'S HALLA, OakPark, IL and BEATNIKS, Marion, IN.
"MIKE FELTEN IS THE REAL DEAL"
-Illinois Entertainer

Mike has been playing since the 1960's. That's right.
He learned his first chords at Chicago's venerable Old Town School of Folk Music back when it was a little operation the second floor near North Avenue and Sedgwick. It was just down the street from where Paddy Bauler (below) had his joint. WIN STRACKE, FRANK HAMILTON, JO MAPES and VALUCHA were around back then. Mike was introduced to a world of Big Bill Broonzy and Merle Travis and a Chicago that was a little bit different than the hard working blue collar neighborhood he was born into.
It wasn't too much longer before Mike was over at MUDDY WATERS' house (looked him up in the phones book), had BUDDY GUY show him around the blues clubs where Willie Dixon, Junior Wells and Mighty Joe Young among others were hanging out.
An array of bands followed including the BOGUS RISQUE WEEDS. A learning experience that had some future fine musicians, contributors and lifelong friends pass through.
The 1970's found Mike playing folk gigs at places like the Fifth Peg and Orphans in Chicago,
alongside guys like Steve Goodman & John Prine.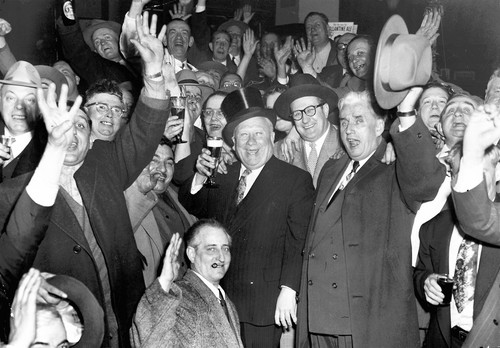 The 1980's saw Mike in the Upper Peninsula of Michigan living on a farm and playing with country rock cover bands until guys like PETE SEEGER and UTAH PHILLIPS discovered Mike's folkier/political side. He played the 75th Anniversary of the I.W.W. and places like the Hiawatha Folk Festival, Rhinelander Festival and Pike Lake. Returning to Chicago in the 1990's , Mike found work playing heavy metal bass, some roots rock and, coming full circle, settled into a weekly blues gig where guys like PINETOP PERKINS, ROOSEVELT 'BOOBA' BARNES, PETE MYERS, or DANCIN' PERKINS were likely to sit in.
MIke has contributed to the television show 'Cupid" and the motion pictures,"Love Jones" Dualmania" and "High Fidelity" as an set advisor and an extra. He did another acting turn in a video for the band "Hotel Lights" featuring members of Ben Folds and the Archers of Loaf. He appeared in the documentary "Revinylized".
Finally in 2002, Mike, tired of 'playing rhythm guitar behind Jesus' booked some time at Acme Studio and recorded 'Landfill' with Devin Davis engineering.
After a couple of surgeries and some rehab on a bad knee, Mike went in the studio again in 2008. With BILL GLAHN producing, Mike laid down the basic tracks at LOU WHITNEY's (SKELETONS,MORELLS) studio in Springfield, MO. He took the rough tracks up to Third Ear Studio in Minneapolis where TOM HERBERS (LOW,JAYHAWKS)engineered sessions with JOHN ELLER and DAVE BOQUIST of SON VOLT adding multi-instruments.The result was "Tossin' It Away".
In 2013 he brought it all back home to VICTOR SANDERS Chicago studio where he recorded "Aka Johnny Lunchbucket" with former Bogus Risques Weeds members, RANDY and NORM MURRAY.
In 2014, a live testament "No 2nd Rides" was released.
Mike has continued his never ending tour from sold out shows in New York City to raucous country clubs in Dallas playing for neo-punks , evangelical Christians and everyone who would listen for a moment or two. Mike plays living rooms, concert halls, saloons, coffee shops and the backs of flat bed trucks. Any place where folks will listen.
Folkways artist, Bob Everhart tells us that "Woody would've been proud" of what Mike is doing. Hope you'll agree and check him out real soon.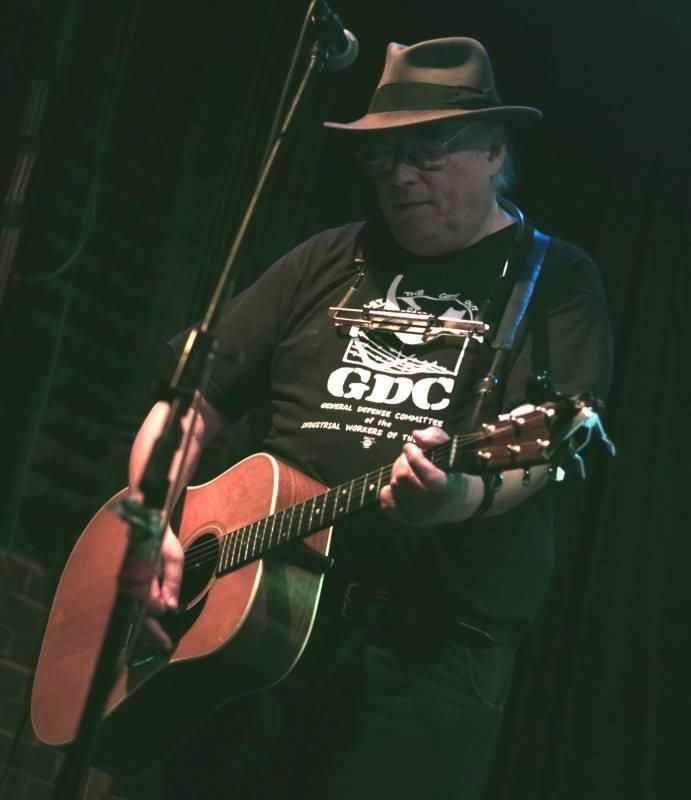 Any questions or bookings e-mail recemp@gmail.com.

Check out 2 Big Boned Gals on Facebook. My two fans have taken over my fan page.

As always, much obliged.

Mike Felten





"There is no place for me in this world except with a guitar in my hand
-it is my shovel and my plow- singing my songs for you. We aren't
alone in this. I can see by your eyes you think you're beaten and you
might see a little quit in my eyes too, but we can pool our strengths
and beat this. Give me an hour or two of your time to replenish each
other's faith. I'll hustle the gas money to get there. Hope you can
buy a CD or a t-shirt to help me down the road."

As always, thanks.
Mike Felten

******
Contact Mike
recemp@gmail.com
3510 N. Sunset Lane
Franklin Park, IL 60131